03.12.2018
ATMOS: Resort & Research Take off – Creating Buildings, Exploring the Atmosphere, Defeating Diseases
Take off
ATMOS: Resort and Research
Strolling along Oxford Street for an hour increases the inflammation levels in the lungs. 90 percent of humans are exposed to bad air. Three of the five most frequent causes of death are related to the lungs (COPD, lung cancer, pneumonia). As the Climate Conference is starting in Poland, ATMOS Aerosol Research uses data from NASA and ESA to show the state of the air we breathe. What started as Chris Müller's battle against his daughter's incurable genetic defect (cystic fibrosis) is now assuming concrete shape – by now it is backed by a collaborative action team of supporters in the fields of medicine, science, technology and economics.
On February 14, 2017, Chris Müller and Wolf D. Prix presented the ATMOS Selfness Resort project at the Coop Himmelb(l)au studio. It's designed as a source of energy and creativity as well as a place for mucoviscidosis patients and their relatives to relax and recuperate. Mucoviscidosis (or cystic fibrosis) is a (still) incurable, non-contagious genetic defect, which Chris Müller's daughter also suffers from. One effect of the disease is that the lungs are filled with mucous. This is why the selfness resort was intended to be built on the seashore. The beneficial salt air helps remove mucous and activates the lung's own ability to regenerate itself. At the same time, the salty air invigorates all organisms and stimulates the metabolism.
The ATMOS project moves mucoviscidosis into the public spotlight and collects funds to help affected families directly and immediately while supporting the research on a long-term basis. Equal parts of each donated Euro are forwarded without deductions to the two partner organizations, Cystische Fibrose Hilfe OÖ (as immediate assistance) and the CF Center at the Children's Hospital in Vienna (for research).
Today, on December 3, 2018, the opening day of the UN World Climate Conference, the project is reaching a new dimension. ATMOS Aerosol Research was created during the search for the right location and the fitting professions and can now also count Al Gore consultant Alois Flatz among its partners. With the COPD specialist Prof. Rolf Ziesche, it became evident that the effects of mucoviscidosis are like those of other lung diseases. Where the pathogens for such lifestyle diseases can be found was revealed by the data mining specialists at Catalysts. From the vision of a father who wants to save his daughter's life, ATMOS has developed into a global and worldwide topic: Among the five most frequent causes of death, three are related to the lungs (COPD, lung cancer, pneumonia). Additionally, the real estate developer Erwin Soravia is so convinced by ATMOS that he wants to grow it into an international brand.
Layering skills for innovation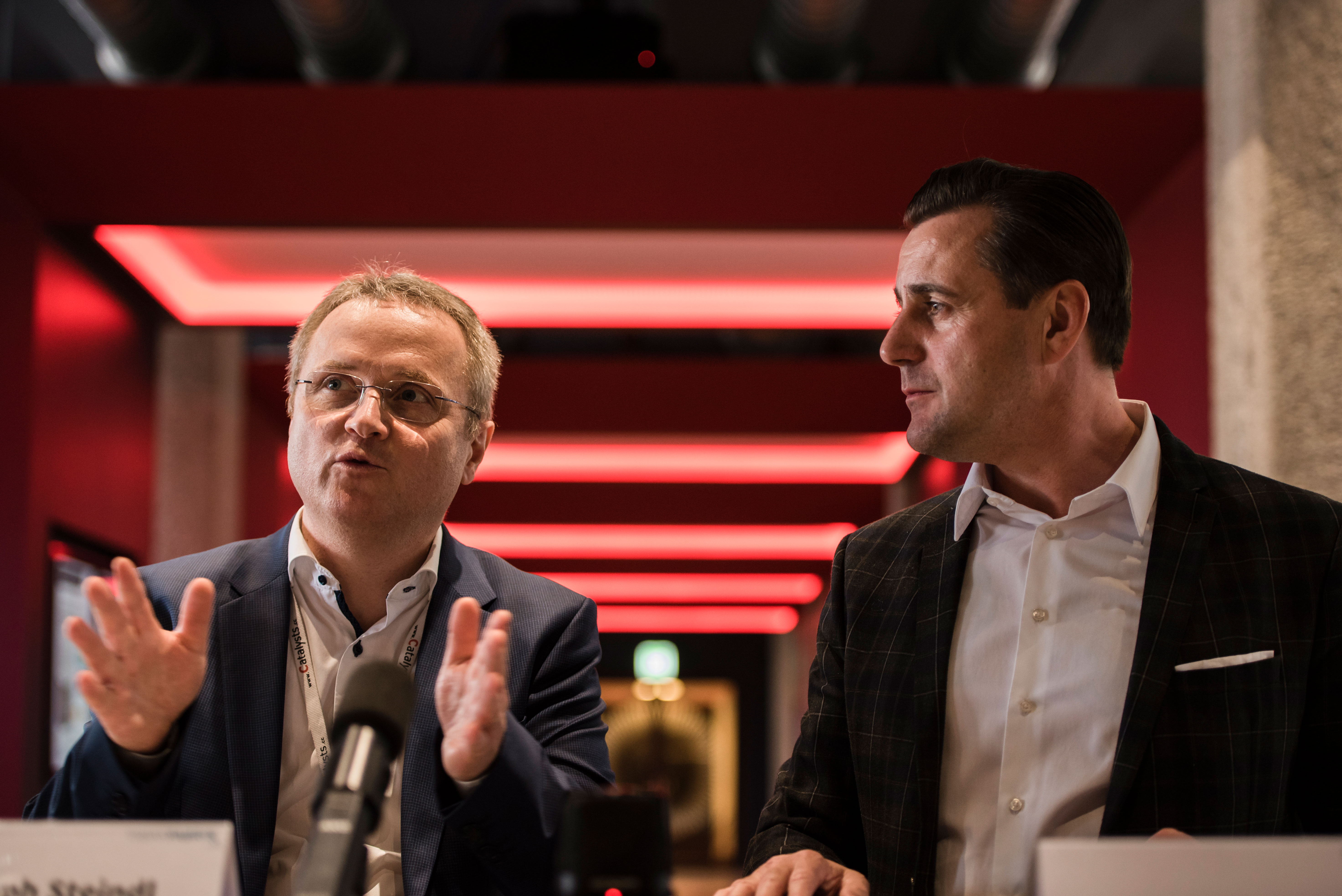 When Prof. Rolf Ziesche, lung specialist at the Medical University of Vienna, founder of Transgenion and an eminent authority in the field of COPD (chronic obstructive pulmonary disease), met the ATMOS initiators, it became clear that their concept could help a much larger target group. COPD and mucoviscidosis share the same effects, which makes it expedient to bundle therapies and remedies for both. Mucoviscidosis is diagnosed in 20 to 25 babies in Austria each year; research has shown that there are about 100,000 affected persons worldwide. COPD is a global problem and affects about 600 million people. The main cause is air pollution.
The company Catalysts is one of the hidden high-tech champions in Upper Austria. It is developing a cluster technology for Elon Musk's Hyperloop that can process millions of data packages per second without using more energy than a blowdryer. With its high-performance computers, it processes trillions of data each second for the space agencies NASA and ESA. About 3000 people participate in its programming competitions.
The founder and CEO is Christoph Steindl, who has set up a site at Tabakfabrik Linz. With the GRASP algorithm (Generalized Retrieval of Aerosol and Surface Properties), Catalysts can evaluate satellite data from NASA and ESA to analyze all air particles (or aerosols). So far the technology has only been used to trace harmful aerosols (such as fine particulate matter, sand, etc.), but now GRASP is also finding locations with a high density of health-promoting aerosols (such as saltwater particles).
The layering of various skills – lung specialists here, data mining experts there – shows astonishing results. By now it is possible to describe the correlations between pulmonary function, treatment region, climate and seasons much more accurately. Numerous studies have already shown that polluted air doesn't just make you stupid, it can kill you. The air quality thus plays a growing role in choosing locations: for vacation, therapy, living and working. In the competition for talents and qualified employees, this can turn into a decisive factor. Because young talents have never been as mobile as now, nor has the awareness of a work-life balance, of a "Lifestyle of Health and Sustainability" (LOHAS) ever been this pronounced in post-industrial societies.
Dr. Christoph Steindl
CEO Catalysts
Founder ATMOS Aerosol Research
"In 2012, the ESA (European Space Agency) commissioned us to research particles that float in the air – so-called aerosols. This could be pieces of dust, desert sand or other chemical particles. It very soon became very clear how important this topic was. Three years later we established an interdisciplinary and international research team to speed up the work. And today we're working with NASA, partner institutes and universities around the world to develop highly complex physical models to gain a better understanding of how aerosols and the global climate interact. By collaborating with ATMOS, we realized how much more directly our work can benefit people. We're now interweaving our knowledge with that of a lung specialist and discovering how aerosols affect the human organism – in a positive as well as negative sense. What clogs the bronchia, what cleans them and lets people breathe freely again. We can make statements about this. This is an incredible motivational boost for the entire team!"
Univ.-Prof. Dr. Rolf Ziesche
Founder transgenion, Lung Specialist,
Inventor of the Year 2016
"Respiratory diseases, particularly chronic obstructive pulmonary disease (COPD), continue to increase worldwide. Especially in Asian metropolitan areas with strong economic growth (such as in the urban agglomerations of China, India and Indonesia), worrisome growth rates of these diseases have been observed in recent years, connected with increasing pollution by fine dusts or ultra-fine particulate matter. In this context, one of the most significant physicochemical exposures of mucous membrane surfaces in the human body is that of the airways to combustion products (smoke), where reactions to gas and particulate forms of nitrogen, carbon and oxygen with drops dissolved in the air (aerosols) play a key role.
Especially the extremely fine airborne particulate matter [PM] (with a diameter of under 5 μm) must be considered threatening from a biological and medical perspective, since it penetrates into the deep airways and, due to its suspended state, remains there for a very long time. These reactive substances may even pass through the capillary membranes of the pulmonary vessels and get into the bloodstream of the entire body. Cigarette smoke is just one of the pollutants, even if this is among the main ones worldwide. One important finding from the over fifteen years of research underlying Transgenion is the observation that a long-term disruption in the surface integrity that increases during the course of the illness is present in chronic inflammatory diseases of the airways (such as COPD). Even if there are no definitive proofs regarding the interaction with air pollutants yet, based on the long-term biophysical opening of the respiratory surfaces, it can be assumed that all aerosols and pollutants bonded to them which enter the lungs can penetrate into the airways and the body much earlier, from a time perspective, and much more intensively, from a quantitative perspective, than was previously thought.
For that reason Transgenion is specifically connecting the pharmaceutical development of new therapy concepts for COPD with systematic research on triggering and aggravating mechanisms involved in the inflammation of airways caused by air pollutants. We therefore attach great importance to the cooperation with ATMOS Research."

Gerfried Stocker
A cooperation with the Ars Electronica Center intends to reveal the data compiled by ATMOS Aerosol Research through a simulation in deep space and position lectures on recent research activities here. Once again, the priority here is to shift things that surround and influence us into a new (perceived) context and discourse.
Gerfried Stocker: "The air we breathe is penetrated by particles that have an immense effect on our body and health. To increase awareness of this, ATMOS and Ars Electronica are planning to reveal measurements about air pollution with a 3D simulation in deep space and position lectures about this research here in Linz. When Ars Electronica and Chris Müller collaborated the last time in 2011, the latter was reported for the 'misappropriation of a mountain peak'. To move mountains is again our shared goal. ATMOS Aerosol Research is establishing exactly those pillars that have also continuously guided Ars Electronica's work: Science, technology, art and society."
Rare airs and rare earth elements
In the 1990s, fresh air from a can was still a gag in satires by Mel Brooks. Today it's reality. Air farming is a current trend in which fresh air is "harvested", packaged and sold in jars, bottles or cans – usually to people in cities struggling with severe air pollution.
Rare earth elements that are needed as parts for many smartphones and other technical devices continue to be raw materials in high demand. The same should be true for clean air.
Mag. Chris Müller
Founder ATMOS Aerosol Research
Director Tabakfabrik Linz
"I have a dual responsibility: for one, as the director of Tabakfabrik Linz, who is in charge of transforming a former industrial site producing deadly merchandise into a vibrant creative hub, and for another, as the father of a still incurably sick daughter. Linz once wanted to become the cleanest industrial city and it succeeded. Now we're working on turning Linz into an innovative creative city. We mostly have to thank the Ars Electronica Center for the fact that Linz is already perceived as such on an international level. It seems all the more remarkable to me that the drive towards better air on our planet is originating from the city that once was known more for air pollution. As the director of an innovative center, I know what distinguishes optimal locations and which factors draw talents. The quality of the environment plays an increasingly important role. For my daughter, I found a terrible relative of her disease – which placed it in a broader context. Twenty new cases of disease per year aren't relevant for the pharmaceutical industry – but nine million deaths caused by fine particulate matter are. As the scion of a mining dynasty, we often talk about rare earths. By now we also have to speak of rare airs. Given the poignancy of the topic worldwide, ATMOS Aerosol Research proves that layering different skills and an intensified collaboration results in new innovation. As a collaborative company, Tabakfabrik Linz has also played a key role in this process – ATMOS Aerosol Research would hardly be feasible without such a space for possibilities."

Al Gore's conscience and sense of sustainability
The global impact of ATMOS Aerosol Research generates international interest and stimulates the willingness to cooperate. The economist and mountain farmer's son Alois Flatz from Vorarlberg, who has repeatedly brought Al Gore to European events, is a globally recognized expert in sustainable investments: He was one of the founders of the Dow Jones Sustainability Index, the first and now internationally leading stock index that takes not only economic but also environmental and social criteria into account. He is also an advisor for Generation Investment Management, a company founded and managed by Al Gore, the former Vice President of the United States, which is one of the largest global investors in the area of sustainability. Flatz himself has shares in various start-ups with added eco-social value.
Alois Flatz: "I evaluate companies according to their impact on the environment and what they can do to conserve the planet and its resources. It's about the future of the planet and we have to use the new technologies to ensure it. Without air, there is no future. We know the importance of ATMOS as a global project. Through the clever combination of technology, data mining, multi-professional know-how, it has the very best prerequisites to fulfill its mission. And therefore I am very happy to have become a partner of ATMOS".

The Austrian Federal Economic Chamber's Foreign Trade Center in Paris has also recognized the dimension and importance of ATMOS Aerosol Research. Mag. Christian H. Schierer, the Austrian Trade Commissioner in Paris:
"The French capital Paris has declared a massive war against air pollution and is taking courageous and sometimes inconvenient steps. With its innovative concept and top Austrian technology, ATMOS Aerosol Research really captures the spirit of the times in France. We look forward to opening the internationalization & co-working hub 'Open.Austria:Paris' at the Foreign Trade Center in Paris in early 2019 as the first start-up with ATMOS Aerosol Research. Our team will contribute its expertise and network to provide dedicated support during the market development. And it's not just about the market in France: Start-ups like ATMOS Aerosol Research can benefit from France's carrier function to tap into the 274-million market of the French-speaking countries."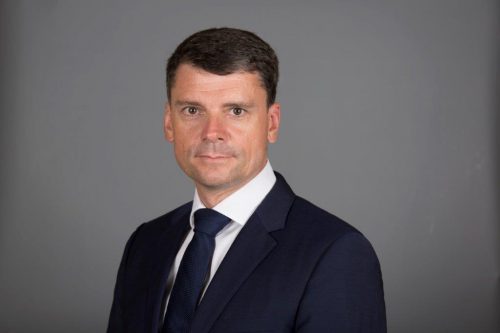 Clean air - a fundamental need!
Prim. Priv.-Doz. Dr. Bernd Lamprecht
Board member of the Clinic for Pulmonary Medicine / Pneumology at the Kepler University Hospital, , Secretary General of the Austrian Society for Pneumology
The genetic defect of cystic fibrosis is still the most common hereditary disease and until recently life expectancy was still around twenty years. For this reason, the treatment of the patients was placed in the children's wards. In the meantime, therapy and treatment methods have improved so that a life expectancy of over 40 years is possible. The Kepler University Hospital Linz is therefore planning to expand adult care.
Prim. Priv.-Doz. Dr. Bernd Lamprecht, Chairman of the Clinic for Pulmonary Medicine / Pneumology at Kepler University Hospital and Secretary General of the Austrian Society for Pneumology, has been on the support committee of the ATMOS Selfness Resort and Medical Advisory Board of ATMOS Aerosol Research GmbH since 2018. He says:
"'If you can´t breathe, nothing else matters!': Today clean water is an obvious fundamental human need; clean air is equally important, but currently seems even more difficult to achieve. Due to exposure to fine dust or inhaled pollution, three pathologies among the top five causes of death (according to the WHO projection for 2020) are located in the lungs and respiratory areas (COPD, pneumonia, lung cancer).
The most significant risks to lung health include exposure to cigarette smoke (active and passive), fine dust pollution from traffic and industry, but also biomass pollution in developing and emerging countries. Polluted air prevents normal lung development in children and leads to an inflammatory response in the airways, which results in impaired functioning of the lungs and pronounced medical symptoms. The dangers are caused not only by long-term exposure to inhaled noxious substances but also short-term pollution (with durations of minutes and hours), which can trigger inflammatory processes in the upper and lower airways and thus lead to functional impairments. From this perspective, creating retreats with unpolluted air is just as important as heightening awareness of the necessity for better air quality everywhere".
On this graph you can see how far aerosols of whatever size penetrate into the lungs.
Particles with a diameter of 2.5 µm (like fine dust for example) have an equal size like bacteria.
Therefore these particles can enter deep into the lungs and sometimes are even able to reach the alveoli.
Engineer Michael Aspetsberger
Segment Leader Space Sciences
ATMOS Aerosol Research
The concentration and various types of aerosols can generally be measured in two ways: with chemical or optical procedures. Large-scale measurement is only feasible with an optical method and satellite data play a key role here. The data originating from the various space agencies NASA, ESA, EUMETSAT, JAXA, etc., is evaluated through the GRASP algorithm (Generalized Retrieval of Aerosol and Surface Properties), a highly precise aerosol retrieval algorithm that processes characteristics of aerosol and land surface reflection. GRASP includes nearly 50 aerosol and surface parameters, such as concentration, particle size distribution, the spectral refractive index, the degree of the spherical shape and the absorption. The algorithm was developed to improve the characterization of aerosol properties derived from remote observations.
Engineer Michael Aspetsberger, Segment Leader of Space Sciences at ATMOS Aerosol Research, explains: "The effect and influence of aerosols are very complex. They can function as cloud condensation nuclei and can cause global warming – but they can also cool the earth. When we look at the effects on the air quality, the main realization is that many local problems might arise, but the origins are often much more remote. For example, wind can drive particles into the air above the Gobi Desert. These air masses then circulate above China's industrial areas and then, as a so-called 'yellow haze', they move on to Korea and Japan. And a few days later, you'll get air polluted by these aerosols.
The GRASP algorithm, which we're developing with researchers at the University of Lille in France, can read more characteristics and more precise values from the satellite data than ever before. We are using a physical model instead of simple index calculations. That differentiates us from the others. We know from our research partners in China that the air quality is also gaining economic interest there by now."
Erwin Soravia: Developing ATMOS into an international brand
Transforming ATMOS from a vision into an actual project required dedicated helping hands in the background, such as the entrepreneur Erwin F. Soravia. He supported the initiative from the outset, contributing know-how and his network.
Soravia firmly believes in ATMOS, just as he did in the Ruby hotel chain, which grew from a prototype into a globally rolled-out concept. He is making his company's resources available to turn ATMOS into reality and create a partnership-based international brand.
"Soravia sees itself as an innovative real estate developer, which means: We don't just develop apartments and offices, we develop innovative living spaces. The strict separation of work, home, lifestyle and vacation is steadily dissolving and the associated needs have started to merge. This is why the concepts for the future already require an interdisciplinary 360° approach today. This expertise is what Soravia's strength is based on and this is what we will integrate into the ATMOS Selfness Resort project.
ATMOS is a prototype that combines tourism, innovation, regeneration and prevention in a special quality and offers an outlook towards the future of resort development. Yesterday, building castles in the air was still seen in a negative light; tomorrow ATMOS will turn this into a quality feature that satisfies longings and fulfills needs. I'm supporting the project not just out of friendship with Chris Müller and because I would love to see his daughter cured; I also support it because it's an outstanding concept."