We are many
It takes a lot of helping hands to turn ATMOS into a reality. By making a communal effort, we can succeed in our plans. And many people are already supporting us in the process.
Statements
A vision becomes reality
ATMOS is a great vision that is becoming reality step by step. It takes a lot of helping hands to turn ATMOS into a reality. By making a communal effort, we can succeed in our plans. And many people are already supporting us in the process.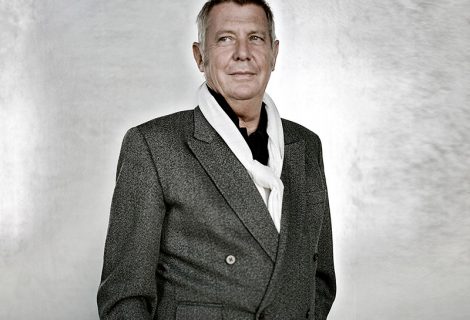 Wolf D. Prix
Coop Himmelb(l)au
What excited me about this project was not just the power Chris generated to develop and realize this project but the idea behind it, that the focus is on health, yet you can still make a city center out of it in an ideal area. The ideal area would be a slope near the ocean, because we need the air to catch air; this is essential to curing the disease that affects Chris Müller's family and that is very, very important for him. The resort facility is not a vacation hotel but a health center on one side and a creativity area on the other. In between these, there are 'noble' hotel rooms, which will provide maintenance for the entire area – in terms of the upkeep, so that it is economically on solid ground as well. To this end we've developed units that play all of the economic and environmental roles – from the solar energy roof to the building's salt air conditioning; it all encompasses what is currently at the top of the architectural considerations. Salt water is so important because it contributes to curing the disease, which also publicizes it and because it was previously treated very secretly and Chris Müller is making it public to raise funds for research. Don't hesitate and don't wonder whether you should donate or not – I think the only thing you should consider is the amount of the donation.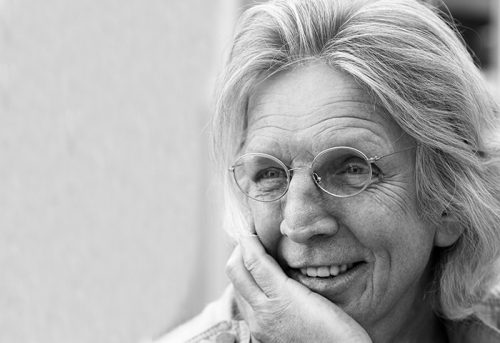 Gerhard Haderer
Caricaturist
Sometimes you have to fight, stand up for something and join certain ranks for a good cause. The strong with the weak, the pragmatists with the creatives, the bureaucrats with the lateral thinkers and the healthy with the sick. We are closing the ranks with Wolf D. Prix and Chris Müller – no one will be left behind! If I can personally contribute something, I will. I'm dedicated to ATMOS. This will be a place that connects all these things, that makes spaces to stimulate creativity and allow authority-free discourse, a place that gives hope, strength and courage to (still) incurable mucoviscidosis patients and their families and offers new treatment methods. Now the time has come to be active together for a good cause. Yes, we can!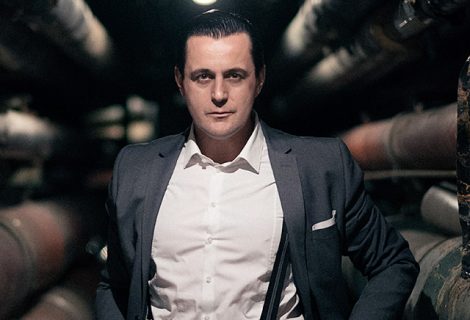 Chris Müller
Mucoviscidosis – a sentence that I can't accept and never will. With ATMOS we have made the greatest possible plans. This is my way of confronting my fears. I'm certain that we can improve our society a bit further with the development of special places – I know the power of positive visions. It is up to us to create places that open new perspectives.
Adi Hirschal
Cultural Creator
The creation of 'ATMOS-SPHERES' brings places of fulfillment to life and makes them tangible. I support ATMOS because people need such spaces. Visions are the breath of our world and here is the opportunity to realize them.
Dr. Franz Eitelberger
Consultant and Director of the CF Clinic in the Department of Pediatric and Adolescent Medicine at Wels Hospital
For over 30 years, I have cared for people with cystic fibrosis (CF = mucoviscidosis). During these years I was able to get first-hand experience of the enormous progress in researching this illness. Drastically improved therapy options are contributing significantly to the life expectancy and quality of life. For the first time in the history of mucoviscidosis, there is a real prospect of getting a handle on this disease. ATMOS – a project like this will help turn this hope into reality.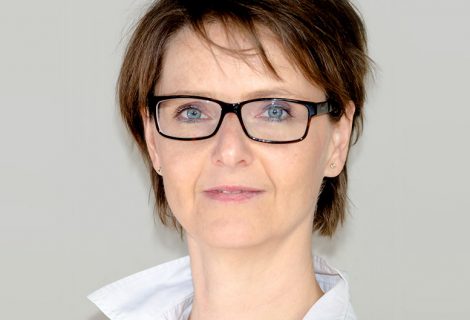 Elisabeth Jodlbauer-Riegler
Mukoviszidose Hilfe OÖ
The vision of breathing fresh air in seaside accommodations is something that many CF patients and their families dream of. ATMOS would make it possible for CF patients to inhale saline, healing air on a 24-hour basis – a previously unfulfilled wish of many people affected by CF who can't afford accommodations by the sea. Accommodations that aren't covered by health insurance and also can't be deducted from taxes. CF patients and their families don't just struggle with complicated therapies and a mentally draining disease but also often with financial worries and strains. ATMOS is a chance for these families to get more 'air to breathe'. ATMOS – a selfness resort that combines therapy with the aspect of recreation. For once, being able to forget the worries of everyday life. Approaching the challenges of therapy in a relaxed state – taking a breath and returning to daily life with new strength.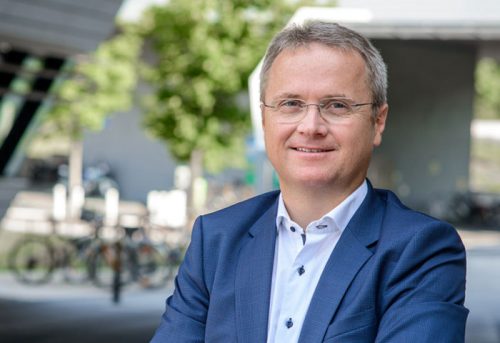 Christoph Steindl
We were deeply saddened to have to acknowledge the death of Christoph Steindl in 2021. He was an ardent supporter from the very beginning. Therefore, in gratitude, we would like his statement to continue to appear here.
In 2012, the ESA (European Space Agency) commissioned us to research particles that float in the air – so-called aerosols. This could be pieces of dust, desert sand or other chemical particles. It very soon became very clear how important this topic was. Three years later we established an interdisciplinary and international research team to speed up the work. And today we're working with NASA, partner institutes and universities around the world to develop highly complex physical models to gain a better understanding of how aerosols and the global climate interact. By collaborating with ATMOS, we realized how much more directly our work can benefit people. We're now interweaving our knowledge with that of a lung specialist and discovering how aerosols affect the human organism – in a positive as well as negative sense. What clogs the bronchia, what cleans them and lets people breathe freely again. We can make statements about this. This is an incredible motivational boost for the entire team!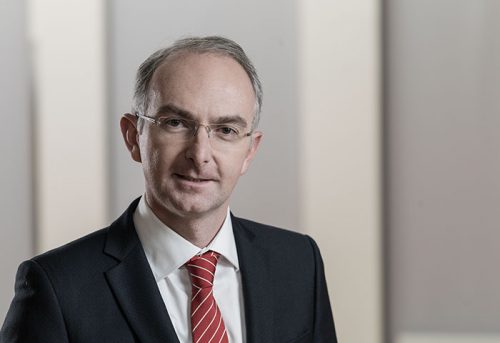 Prim. Priv.-Doz. Dr. Bernd Lamprecht
Member of the Executive Board at the Hospital for Respiratory Medicine / Pulmonology at Kepler University Hospital, Scientific Director of Pulmonary Rehabilitation at Rehaklinik Enns, General Secretary of the Austrian Society of Pulmonology
"If you can't breathe, nothing else matters!"
Today clean water is an obvious fundamental human need; clean air is equally important, but currently seems even more difficult to achieve. Due to exposure to fine dust or inhaled pollution, three pathologies among the top five causes of death (according to the WHO projection for 2020) are located in the lungs and respiratory areas (COPD, pneumonia, lung cancer).
The most significant risks to lung health include exposure to cigarette smoke (active and passive), fine dust pollution from traffic and industry, but also biomass pollution in developing and emerging countries.
Polluted air prevents normal lung development in children and leads to an inflammatory response in the airways, which results in impaired functioning of the lungs and pronounced medical symptoms. The dangers are caused not only by long-term exposure to inhaled noxious substances but also short-term pollution (with durations of minutes and hours), which can trigger inflammatory processes in the upper and lower airways and thus lead to functional impairments.
From this perspective, creating retreats with unpolluted air is just as important as heightening awareness of the necessity for better air quality everywhere.
Univ.-Prof. Rolf Ziesche
CEO & Founder Transgenion
Respiratory diseases, particularly chronic obstructive pulmonary disease (COPD), continue to increase worldwide. Especially in Asian metropolitan areas with strong economic growth (such as in the urban agglomerations of China, India and Indonesia), worrisome growth rates of these diseases have been observed in recent years, connected with increasing pollution by fine dusts or ultra-fine particulate matter. In this context, one of the most significant physicochemical exposures of mucous membrane surfaces in the human body is that of the airways to combustion products (smoke), where reactions to gas and particulate forms of nitrogen, carbon and oxygen with drops dissolved in the air (aerosols) play a key role.
Especially the extremely fine airborne particulate matter [PM] (with a diameter of under 5 μm) must be considered threatening from a biological and medical perspective, since it penetrates into the deep airways and, due to its suspended state, remains there for a very long time. These reactive substances may even pass through the capillary membranes of the pulmonary vessels and get into the bloodstream of the entire body. Cigarette smoke is just one of the pollutants, even if this is among the main ones worldwide. One important finding from the over fifteen years of research underlying Transgenion is the observation that a long-term disruption in the surface integrity that increases during the course of the illness is present in chronic inflammatory diseases of the airways (such as COPD). Even if there are no definitive proofs regarding the interaction with air pollutants yet, based on the long-term biophysical opening of the respiratory surfaces, it can be assumed that all aerosols and pollutants bonded to them which enter the lungs can penetrate into the airways and the body much earlier, from a time perspective, and much more intensively, from a quantitative perspective, than was previously thought.
For that reason Transgenion is specifically connecting the pharmaceutical development of new therapy concepts for COPD with systematic research on triggering and aggravating mechanisms involved in the inflammation of airways caused by air pollutants. We therefore attach great importance to the cooperation with ATMOS.
Michael Kraus
Chairman Austrian Health Academy, CEO Donau-Finanz
The ATMOS Selfness Resort combines in one place the sophistication of an outstanding real estate project and the lofty claim to make an important contribution to the well-being of mankind. From my position on the board of the Austrian Health Academy, I am aware of the explosive nature of the issue of bad air and the associated consequences. ATMOS meets this challenge for society as a whole with an ecology of cross-sector partnerships combined with health-promoting and forward-looking architecture. As an international investment banker, I know that these are the right success factors. ATMOS combines technology, science and social developments in one place that needs to be rolled out worldwide. Therefore, I support the ATMOS project as a co-developer in strategic development and financing matters.
Wolfgang Altmüller
VR meine Raiffeisenbank eG and RT / Raiffeisen Touristik Group GmbH
Nothing is as consistent as change. With rapidly shifting living conditions, influenced by technical as well as social developments, tourism must also face the challenges of transformation. Environmental protection and the need for recreation are particularly important. This is why we're following the development of the ATMOS Selfness Resort as a special place for creative inspiration and recuperation for all senses with great excitement. RT / Raiffeisen Touristik Group GmbH is one of Europe's most important sales organizations, so we and I personally as CEO are very pleased to support this outstanding project on its path,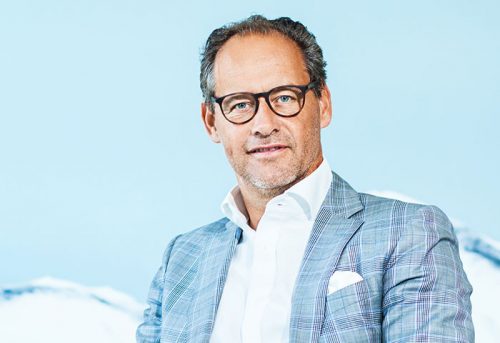 Erwin F. Soravia
Soravia Group
Wolf D. Prix and I are already linked through several extraordinary projects. And I knew Chris Müller's story and that of his child. It was clear to me that these two people had to be brought together. I can't imagine what it means to have a child with mucoviscidosis. But I know that I want to help do something about it. And I can do that by creating contacts and by supporting the organizational and specialized matters of Chris Müller's project development company CMb.industries with the competence and power of my corporation. We are known for thinking big and shining in the details. With ATMOS, a new category will be launched – that of groundfunding. When construction history is being made, of course Soravia will be a part of it.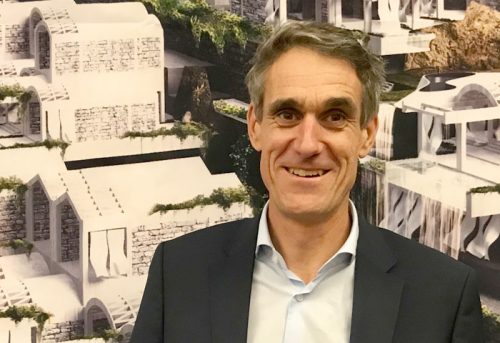 Alois Flatz
International Sustainability Expert, Growth Investor
I evaluate companies according to their impact on the environment and what they can do to conserve the planet and its resources. It's about the future of the planet and we have to use the new technologies to ensure it. Without air, there is no future. We know the importance of ATMOS as a global project. Through the clever combination of technology, data mining, multi-professional know-how, it has the very best prerequisites to fulfill its mission. And therefore I am very happy to have become a partner of ATMOS.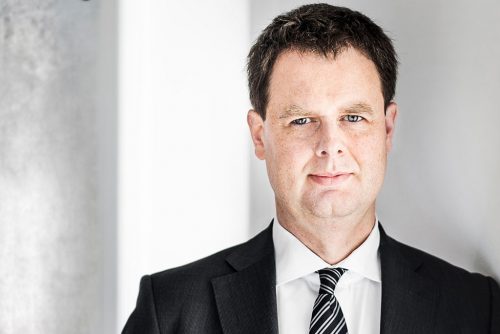 Harald Katzmair
Network Researcher, Founder of FASresearch
Chris Müller has done it again. With ATMOS, he and Wolf D. Prix are presenting his most personal, comprehensive and visionary project to date, a project similar to Tabakfabrik Linz in that he is forging new paths into the future of creativity again. ATMOS is an initiative with an exuberant wealth of ideas and filled with beauty, but it's also a project with a far too serious background. Originating from Chris Müller's painful experience with inadequate forms of therapy for mucoviscidosis patients, ATMOS is developing the design of an innovative ecology of creativity in which research, production, contemplation and healing are forming a dense fabric of vitality whose components constantly renew each other. In Prix's architecture, the connections between humans, ideas, wind and seawater are condensed into new thermodynamics of the creative. This turns ATMOS into a multidimensional artwork from the spirit of a Renaissance person unlike anything else this world has ever seen. Especially in a world with rapid standstill, in which the spirits of the past revisit us in all nooks and crannies, do we need positive pioneers of the future more urgently than ever. ATMOS gives us an inkling of a future that isn't dystopian, one in which life can succeed, and this has become a rarity by now. May Chris Müller and his team be rewarded with complete success! And I am pleased to have become part of this team.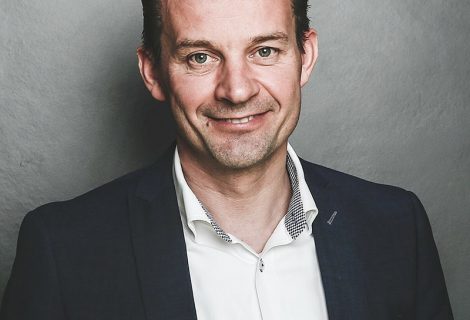 Gerhard Kürner
Lunik2
We Europeans are increasingly losing our belief in a livable future. And thus the belief in Europe itself. ATMOS will be a place that stands for optimism and its twin sister, the creative force. ATMOS will be a place that we can believe in again. A place for research on the most volatile topics of humanity and, at the same time, for reflection about pioneering projects in an inspiring setting.
I believe in optimism, I believe in the creative force, in the innovative spirit, in developing something new. I believe in Europe and in a better world. That's why I believe in ATMOS! It takes courage to create a place like ATMOS. The courage to realize ideas which others don't even dare to think about. Courageous people like the initiator Chris Müller, who don't just carry their revolutionary ideas around in their minds but also express and implement them. Chris Müller stands for this visionary creative force. The other projects he has executed to date highlight this impressively.
By implementing new and groundbreaking ideas, we can proactively change and construct the future. No one but ourselves is stopping us from doing this. ATMOS will be a place for a pioneering spirit and innovation, where significant decisions for Europe can be made. Where the brightest minds reflect about our future and where companies find the tranquility and inspiration to develop new, progressive ideas. Let's believe in ATMOS – let's make it a reality and demonstrate that we can move something towards the positive if only we set our minds to it.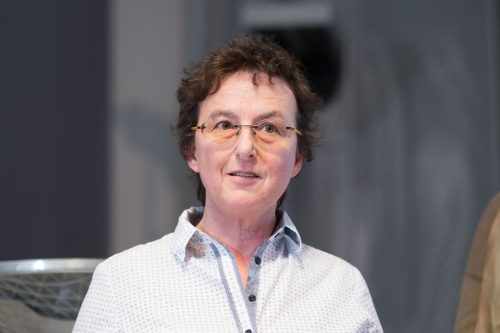 Dr. Sabine Renner
CF-Center Children's Clinic
I like the ATMOS project so much because it brings this generally rarely known disease out into the open. And this also generates more attention for the affected children and adults, a support that can bring relief to them in their lives. And this support is really necessary! Children need this in everyday life for support, for example with sports associations and sports initiatives, but ultimately also for research, to conquer and cure this disease. That's our goal.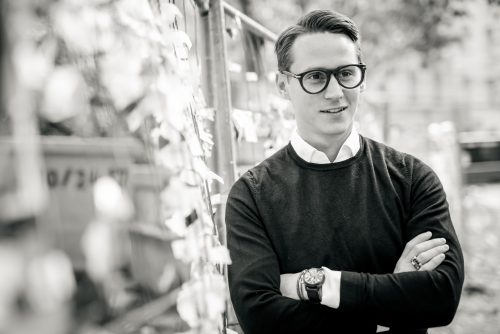 Janis Jung
mooci
I was captivated by the vision of Chris Müller and ATMOS from the first moment. 'We are many!' – following this slogan, I'm honored to support this cause. I personally consider the current incurability of mucoviscidosis an unacceptable condition which we will try to change together. At mooci, we have assembled an expert committee of reconstructive specialists who will offer mucoviscidosis patients follow-up care after operations on a volunteer basis. With this collaboration, we want to return some enjoyment of life to those who are affected. We are connecting our networks with ATMOS, creating awareness for the shared goal of healing.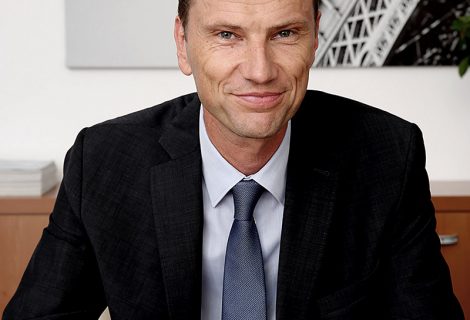 Ingo Huber
Delta Baumanagement
At DELTA, we focus on international health care. Our services range from the project development and project management to the local construction supervision, architecture and general planning. The inspiring commitment by Chris Müller, the possibility of working on something major that will help those who are ill and the cooperative approach to this vision immediately convinced us at DELTA to support ATMOS.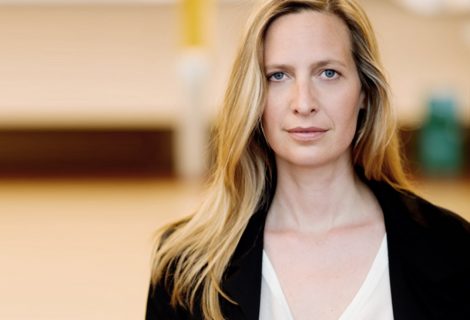 Maxi Blaha
TV and theater actress and vocalist
As an actress and mother, supporting the excellent ATMOS project is very close to my heart. I think that the idea of a research and therapy center for children with mucoviscidosis is a wonderful example of initiative and humanity!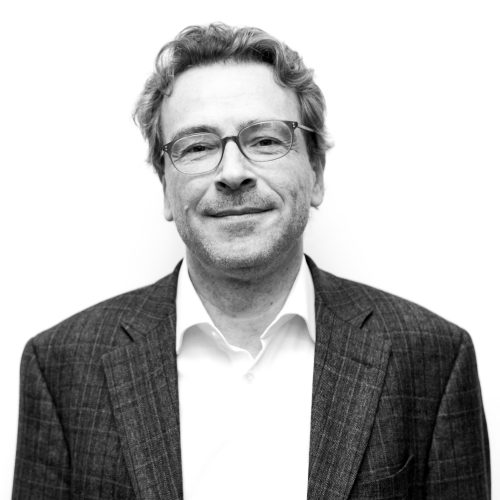 Michael Widmann
PKF Hotelexperts
Sometimes we need wild ideas to move forward. Our role will be to help turning the seemingly crazy idea into workable reality. PKF hotelexperts and the PKF network with more than 10,000 staff members globally will wholeheartedly support the resort-by-the-sea concept on a pro-bono basis.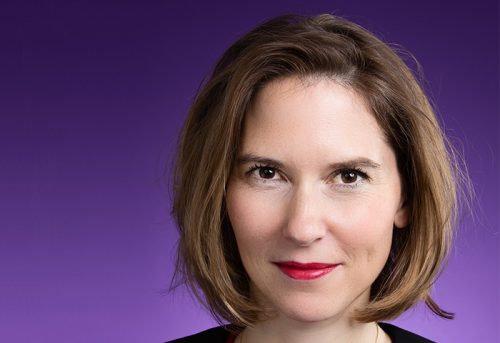 Birgit Kraml
Counsel / Lawyer Wolf Theiss
I always thought of a disease as a condition that could be overcome with a bit of patience and some medication, that is, until our daughter was diagnosed with cystic fibrosis. Incurable, they said, even with all the latest medical advances. But I could not accept this verdict. Now my task is to give my daughter a good life, to remove all bureaucratic obstacles and hurdles, to find new ways to cure this disease. ATMOS is a beacon of light for us and offers an opportunity for us to walk down this path together.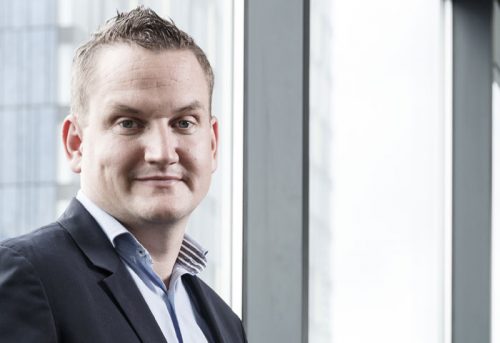 Lukas Drabauer
alpha medical concepts e.U.
We got to know Chris Müller as an innovative lateral thinker and managing director of Tabakfabrik Linz. His personal story really moved me and all of us for many reasons. I myself am the father of three children and, as a doctor specializing in anesthesia, intensive care and emergency medicine, I have been confronted with fates such as these for many years.
For a long time now, I have focused on being an entrepreneur with the goal to make training and advanced education in healthcare more hands-on and relevant. Our company has operated not only in 80% of Austrian hospitals but is also active in 50 countries around the world. We continue to see impressive projects from innovative visionaries who set extraordinary things in motion – and one of these is virtually at our doorstep: ATMOS! This is exactly the kind of initiative that we want to and will support strongly.
Christian Wascher
FC Blau Weiss Linz
As a father of two and person in charge of the soccer club FC Blau Weiss Linz, actively supporting the ATMOS initiative is particularly important to me. Health is an absolutely precious asset and the prospect of an improved quality of life and cure for mucoviscidosis gives the affected people strength and courage. I am certain that the initiators of ATMOS will reach their goals with their will and energy and I will personally and with the FC Blau Weiss Linz give this great project an additional boost.
Geronimo-Noah Hirschal
Communications Consultant
I support ATMOS because Chris Müller realizes dreams and spaces that inspire. ATMOS is an emblem of creativity and the creative drive and a metaphor for the best that is slumbering inside people: the power to design the world so that it has a healing effect – on individuals and society.
Franz Froschauer
Actor, singer, reader
When it comes to ATMOS, I always think of a quote by Marie von Ebner-Eschenbach: "You have to do good so that it is in the world!" – Let this be an incentive to make this project come true.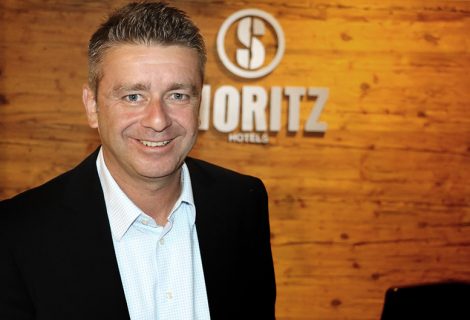 Michael Kosch
Kick for Kids
Those who are healthy should help those who aren't. At our association 'Kick for Kids," we support the ATMOS project with all our energy! When you are diagnosed with mucoviscidosis, countless things start crashing in on your family. Life changes completely from this day forward. Medical devices must be bought, therapeutic measures must be planned, you have to learn how to personally deal with the illness, etc., etc…. This is where we start, helping with smaller and larger investments and providing some bright spots, but at the end of the day we only mitigate the symptoms. That is why I'm excited by the idea of ATMOS, which combines short-term and long-term measures in a project that has never existed before. And these kinds of projects are extraordinary and deserve the highest respect! For that reason we will donate the entire sum from our benefit game on May 19 to ATMOS.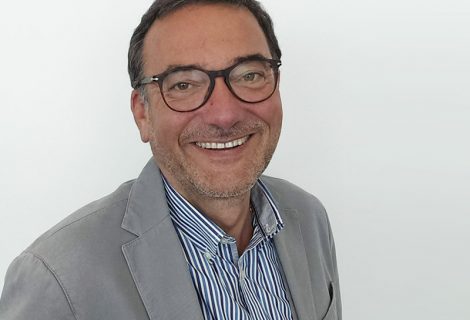 Heinz Stiastny
Innovation Office at the Ministry of Defense
A cure for the hereditary disease mucoviscidosis is expected within ten years. Extraordinary drive, a lot of energy and supreme commitment can make a great vision become reality. For many people, especially adolescents and children, ATMOS can bring a new perspective and spur the will to live, promise relief and help stem the progression of the disease once and for all. I support ATMOS because this enormous independent initiative and remarkable commitment are no longer something you can take for granted today!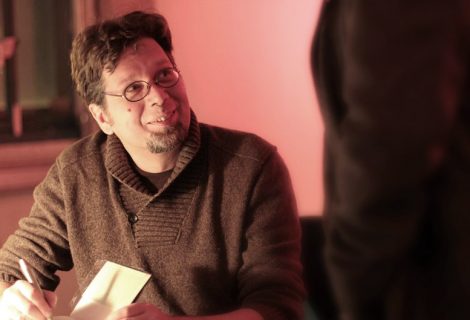 Franzobel
Author and Cultural Creator
It's always important to point out diseases and problems that aren't currently in the spotlight. That's why it is important for me to support Atmos.